Home from the Eastern Sea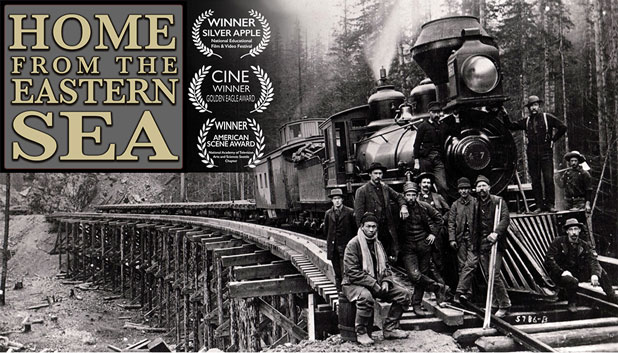 This is the story of the immigration of Chinese, Japanese, and Filipinos to America. The documentary explores the history of each nationality through the personal stories of representative families.
The film begins with the story of the Yee family of Seattle, which represents four generations of Chinese Americans in the United States. Their roots go back to the building of the transcontinental railway, and there are fascinating archival photographs of these events. The Hondas of Spokane are a lively testament to the resilience of Japanese Americans. Having suffered discrimination during the war, they display a strength of character engendered by their wartime experiences. Lorena Silva lives in a close-knit Filipino American community, where extended family ties give support.
Intercut with family stories and rare archival footage are the observations of scholars, community activists, and writers providing the perspective of history and culture. They include University of Washington professors Shawn Wong, Gail Nomura, Steve Sumida, and Executive Director of the Filipino American National Historical Society Dorothy Cordova.  The documentary also includes dramatic readings of the works of writers Carlos Bulosan and Shizue Iwatsuki. Also profiled are Norio Wakamatsu of Spokane who talks about his experiences in a Japanese American concentration camp during WWII and early 20th century Okanogan photographer Frank Matsura, whose photographs portray the diverse community in this north central Washington town.
Home from the Eastern Sea was awarded the American Scene Award by the National Academy of Television Arts and Sciences Seattle Chapter. It was also nominated for "Outstanding Documentary Historical/Biography by the same organization.
(Running time – 59 minutes)